Bringing you the RMRHA Summer Slide
Thanks to our sponsors for their support of the Columbine Classic, the RMRHA Summer Slide, and the many events that RMRHA holds through the year. With the support of our sponsors we are able to bring you great shows like the RMRHA Summer Slide.
Partner with us! We're working hard to ensure our partners are recognized for their support and we want to partner with you. Please contact the RMRHA Sponsorship Chairman Ryan Rushing at (830) 708-8871 for more information about becoming a RMRHA sponsor.
---
2017 Summer Slide Sponsors
---
Platinum Sponsor Level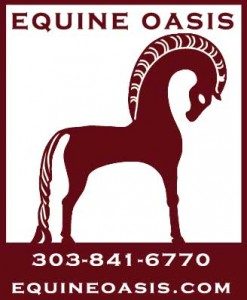 Equine Oasis has been serving the reining community for many years as a complete tack store. Owners Tim and Kathy Bauer have been in the horse industry for well over three decades and continue to be active in the ranching, breeding and show worlds. Their extensive experience helps them to bring you the best of everything from saddles, to bridles, to blankets, to supplies and so much more. Their level of continued activity in the industry allows them to stay on top of what's new and what's coming up. Compare their knowledge and customer service to anyone in the industry. Thanks to Equine Oasis for their sponsorship. Please consider supporting them with your next purchase.  You can find them at www.equineoasis.com.
---
Gold Sponsor Level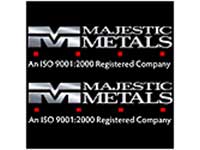 Long Time Sponsors Chip and Terri Roberts
and Majestic Metals
Majestic Metals LLC is a precision sheet metal fabricator with a reputation for excellence. Formed in 1979, our company has evolved into one of the most progressive, single-source suppliers of custom, precision sheet metal products in the nation. The services provided by Majestic Metals are all-inclusive. Whether your design specifications are relatively simple or highly complex, we will manage your requirements. From design assistance, metal fabrication, painting and screen printing to final assembly, Majestic does it all.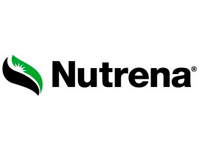 Nutrena® can help you bring out the best in your horse:
Nutrient focused for overall horse health
Precisely balanced, consistent flow of nutrients in every bag
Unique scientific approach to horse nutrition
Peak performance from products specific to horse needs
Visit their website at www.nutrena.com for more information and to find a local Nutrena distributor.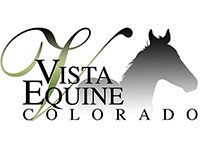 Vista Equine Colorado, LLC is a full service breeding facility specializing in embryo transfer, breeding management, and foaling services. Standing REF Black Mamba, Vanilla Viper, and Magnum. Whether you're planning on utilizing cooled or frozen semen from an offsite stallion, or if you've selected one of Vista Equine's superior stallions for your mare, we can help you achieve your breeding goals. Thanks to Vista Equine for their sponsorship.  Visit their website at www.vistaequine.com for complete information about the services they offer.
---
Silver Sponsor Level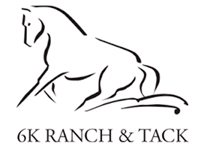 6K Ranch & Tack serves western horsemen with the products they have tested and use everyday. They take pride in having selected the best products for their western discipline and want to share them with you through a convenient shopping experience and at reasonable prices.
If you have questions, would like to place a custom order or would like to talk about the products they offer, please call, fax or email them. Since they use all of the products at the 6K Ranch, you may also come visit and evaluate the effectiveness, durability and beauty of the products in a working setting. Visit their website at www.6ktack.com.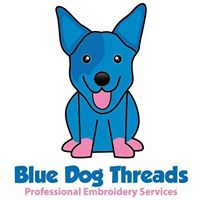 Blue Dog Threads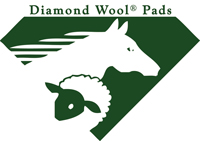 Diamond Wool Pad – Diamond Wool® Pad Co. manufactures the finest selection of "Wool Felt" saddle pads. We offer a wide range of Western pads for all disciplines. Our pads are hand crafted using high quality materials at our facility in Rhode Island where the textile industry still exists. This allows us to provide flexible lead times and accommodate custom needs. Diamond Wool® is committed to providing top quality saddle pads and prompt, courteous, professional service.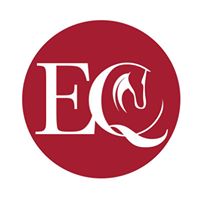 Excel EQ – Excel Supplements is one of a kind Omega 3, Vitamin E supplement. We have 9 proprietary camelina oils that we use in our supplements that are not available through any other company giving us the opportunity to offer you something truly unique and special for your horse, dog or family. Sally Berg is one of the local reps. Check in with her for more details!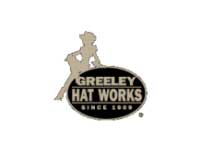 Greeley Hat Works has from its beginning been a quality part of it's community, from local, to regional, to national, and providing the best quality and customer service even to celebrities and well known politicians. No matter its owner or location, Greeley Hat Works has forged a rich history through its fine hatting and commitment to its customers. Stop in to see Trent and his crew for the best fit and highest quality in your search for #hatisfaction They really do start with better bodies! Visit their website at www.greeleyhatworks.com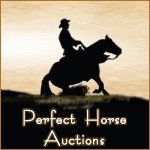 Perfect Horse Auctions
leads the industry with online horse auctions – ranch, barrel racing, production, benefit and stallion service auctions. RMRHA uses their services for the annual RMRHA Stallion Stakes Auction. Visit their website at
www.perfecthorseauctions.com
.

Schneiders Saddlery From lead line to World Champion classes, for over 60 years Schneiders has satisfied millions of customers worldwide by providing the largest and most up-to-date selection of quality products specifically designed for the needs of the English, Western, and Arabian exhibitor, and the expanding trail riding market. Schneiders has been responsible for the development of over 200 creative products, some unique enough to be granted patents. All of our products are designed to provide you with everything you need to train, show, and enjoy your horses. Visit their website at www.sstack.com.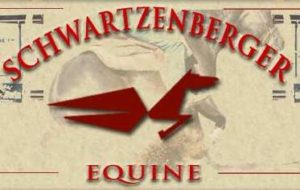 Schwartzenberger Equine For over 30 years, the Schwartzenbergers have been breeding, training and showing top level performance horses and coaching Youth and Non Pro riders. Steve and Dori are involved in various aspects of the reining horse industry. Both are licensed NRHA judges and Steve continues to be a practicing veterinarian. Their experience in breeding, training, judging, showing, coaching, animal nutrition, and veterinarian skills creates a positive and unique environment for horse and rider to excel. Visit their website at www.ssequine.com.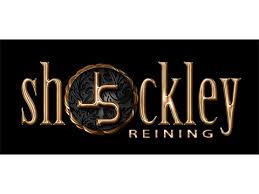 Shockley Training/TBR Ranch & Performance Horses – TBR Ranch & Performances Horses has teamed up with Lance Shockley to create one of the premier full- service facilities in Colorado. With over 30 years' experience in the reining industry, they specialize in developing the highest quality performance athletes in both the horse and the rider! With a proven training program, expertise in breeding, coaching and showing, you and your horse will love this winning combination. To join the team email- Dbrunette@live.com or call Lance Shockley at 970-203-5456.

Thunder Mountain Mineral – We invite you to read the 'miracle' stories and try ThunderMountain Minerals for yourself. It is complete and the ONLY supplement your horse will ever need. It is unique because the 69 minerals are all naturally occurring, all together in their original, plant based form.There are no fractured foods and no synthetic, man-made minerals. Try and you will see the difference. Remember there is no need to mix with expensive grain since the horses LOVE the taste. Thunder Mountain Minerals is reasonably priced at only $1.50 per day so it saves time, money and hassle. For more information about this great product, visit their website here.
---
Bronze Sponsor Level

Arenus® is proud to offer animal health products that provide a complete line of solutions for the health of your horse and pets including digestive aids, joint health, wellness, topicals, and herbals. You can trust the quality of our animal health and nutrition products. We validate the safety and quality of all ingredients and finished products. Arenus® has been audited by the National Animal Supplement Council and has earned the right to display the NASC Quality Seal. This is your assurance that you are buying supplements from a reputable company that adheres to the highest industry standards. So, relax and enjoy many happy years with your pets. Visit their website at www.arenus.com for more information about their products.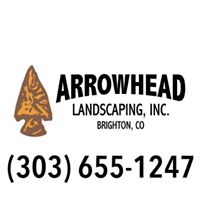 Arrowhead Landscaping/Rick & Barnie Kurth Arrowhead Landscaping specializes in erosion control and revegetation services including soil lifts, pre-vegetated mats, wetland plugs, cottonwood poles, willow bundles, shrubs and other plantings for creek bank restoration and slope stabilization.

Berg Hill Greenleaf & Ruscitti, LLP BHGR was founded in 2001 with 5 attorneys. Since then, we have established ourselves as Boulder County's largest local law firm, with 40 attorneys who represent clients throughout North America, and beyond. We pride ourselves on our depth of experience and breadth of expertise in the law related to business, construction, criminal defense, the environment and water, litigation, public entity, real estate, trusts and estates.
With over 250 years of cumulative experience, our partners have the resources to assist our clients' needs and efficiently achieve their goals. Our associates and Of Counsel members complement our firm and expertise. We work resourcefully as a team to resolve the complex legal issues presented by our clients.
BHGR provides high quality and cost-effective representation for individual and business clients. You can expect professional direction and advice that meets your financial requirements while obtaining targeted resolution. You can expect timely communication. You can expect results.
Brian Bell Performance Horses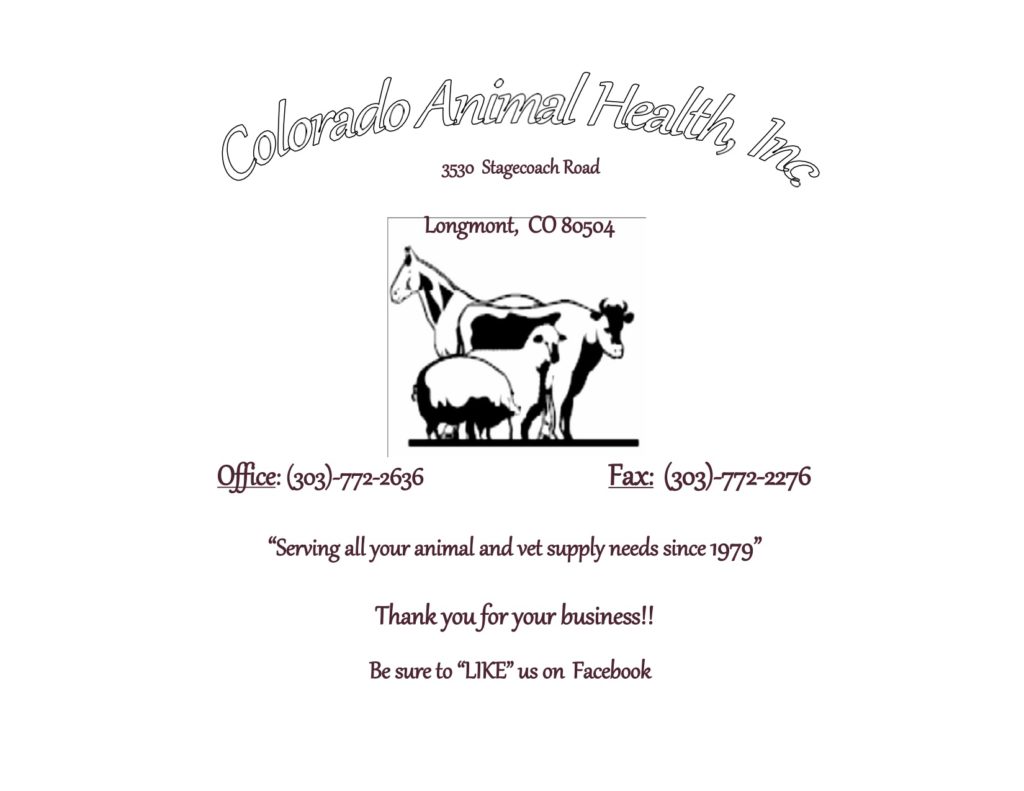 Colorado Animal Health Since 1978 Jim and Shawn Martin, owners of Colorado Animal Health, have shared and offered their knowledge of animal health with many. With their store located in Longmont Colorado, they are able to offer to the public many products for every animal from cats and dogs to horses and cattle. Both Jim and Shawn strive to meet customers needs and form long lasting relationships by providing not only the products in the store but delivering to many ranches, dairies, and feedlots across Colorado, Wyoming, Nebraska, New Mexico, and many other states. They also UPS products daily.
Country Bay Berry/Linda Wise Country Bay Berry is a beautiful bay stallion with a stellar show record. His pedigree combines some of the best bloodlines the industry has to offer. Sired by AQHA Congress Open Futurity Champion Country Dun It, Country Bay Berry is out of NRHA money earner Great Red Berry by Great Red Pine. Visit the Vista Equine website for more information about this stallion and breeding services.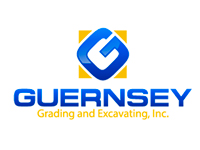 Guernsey Grading and Excavating, Inc./Troy & Inga Guernsey began operations in 1986 in Bennett, Colorado. We offer a full range of commercial and residential excavating and grading services all over Colorado. Our services include overlotting, structural excavation, basements, septic systems, leach fields, driveways, arenas, barn pads, grading, and water and sewer services. We also offer delivery of sand & gravel products for homeowners and contractors. Call 303-644-3299 or email tiguernsey@netecin.net.
Dr. Joe Stricklin
Poplin Performance Horses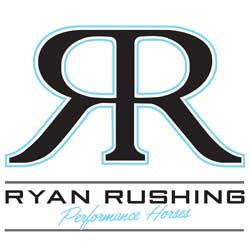 Ryan Rushing – Specializing in opened aged event horses and Non-pro instruction. Contact Ryan Rushing at 830-708-8871 for more information.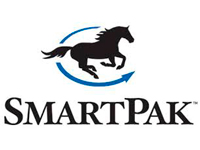 From the feed room to the tack room, SmartPak offers innovative solutions to help riders take great care of their horses. SmartPak was founded in 1999 with the introduction of the patented SmartPak supplement feeding system. The revolutionary, daily dose SmartPaks are custom-made for your horse, individually labeled and sealed for freshness. With the success of this simple and convenient feeding system, SmartPak has continued to expand its offering of quality products, including its own line of more than 55 supplement formulas called SmartSupplements, and a wide variety of tack, equipment, and supplies. The company has grown rapidly each year and is now the largest retailer of equestrian products in the United States. SmartPak's success has been powered by a passion for delivering an unbeatable customer experience, and the company has been recognized with a Bizrate Circle of Excellence award five years in a row, as well as receiving an "Elite" rating from STELLAService. A nine-time Inc. 500/5000 honoree, SmartPak is the only equine company ever named to the Inc. 500 list.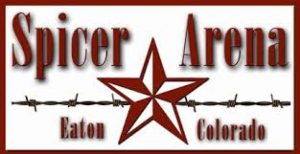 Spicer Arena   Resting across the highway from Spicer Peak south of Walden, Colorado, is a seven generation mountain cattle ranch owned by the Meyring family. Dave Meyring spent his entire life working the land and cattle at Spicer Ranch. Dave's children would continue his legacy and the Spicer name in both Walden and Eaton. In 2001, Dave Meyring expanded the family business to a property in Eaton, Colorado, where he built Spicer Arena. A life-long cattleman and roper, his vision was a premier facility for horse activities with family and friends. Following Dave's passing in 2009, his daughter, Becky, moved to Colorado from Amarillo, Texas to take on Spicer Arena. Becky has continued her dad's vision of providing a premiere riding facility for equestrians interested in all types of horse activities. The facility continues to grow in use and diversity. Visit www.spicerarena.com for more information.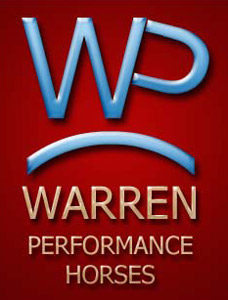 Warren Performance Horses primary focus is helping you achieve excellence with your horse. Multiple APHA World Champion Devin Warren has over 20 years of industry experience as a horse trainer, breeder, and showman. Devin can create a program custom tailored to meet your specific goals. Whether you're an owner looking for a world champion rider to train and show your horse, it's your first time in the show pen, or you're a seasoned Non Pro, we want you to succeed. Our goal is to bring out the best in horse and rider. Visit them at warrenreining.com
---
Summer Slide Buckle Sponsors
Short Stirrup – Patti Lee
Youth 13 & Under – Pascal and Sonita Noronha
Youth 14 – 18 – Chapman Performance Horses
Youth Rookie – Sharon Wright
Green Reiner Level 1 – Tracey Brose and Maron Neff
Green Reiner Level 2 – Kevin Williams
Rookie Level 1 – Ben Gerst Reining Horses
Rookie Level 2 – Lon and Sharon Kraft
Prime Time Rookie – Properties of Colorado/Catherine Brown-Swain
Open Futurity Level 3 – Skyline Ranch
Open Futurity Level 2 – Donna Nelson
Open Futurity Level 1 – Chuck Nesmith Training
Non Pro Futurity Level 2 – Karla Wilschau
Non Pro Futurity Level 1 – Veronika Miller
---
Friends of RMRHA
Savana Boyd
Butch and Carolyn Brose
Dan Frascellia
---
Stall Front Sponsors
Barry Bader
Ben Gerst Reining Horses
Brian Bell Performance Horses
Casey Hinton Quarter Horses
Chapman Performance Horses
Chuck Nesmith Training
Deary Performance Horses
Drake Johnson Performance Horses
Garrison Performance Horses
Henderson Performance Horses
Kelle L. Smith
Parker Slavin Performance Horses
Ryan Rushing
Schwartzenberger Equine
Schmersal Reining Horses
Shane Brown Performance Horses
Shockley Training
Stark Reining Horses
Tremblay Reining Horses
Vernon Performance Horses
Vista Equine Colorado, LLC