Bringing you the RMRHA Summer Slide
Thanks to our sponsors for their support of the Columbine Classic, the RMRHA Summer Slide, and the many events that RMRHA holds through the year. With the support of our sponsors we are able to bring you great shows like the RMRHA Summer Slide.
Partner with us! We're working hard to ensure our partners are recognized for their support and we want to partner with you. Please contact the RMRHA Sponsorship Chairman Ryan Rushing at (830) 708-8871 for more information about becoming a RMRHA sponsor.
---
2018 Summer Slide Sponsors
---
Corporate Partners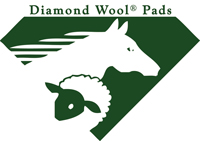 Diamond Wool Pad – Diamond Wool® Pad Co. manufactures the finest selection of "Wool Felt" saddle pads. We offer a wide range of Western pads for all disciplines. Our pads are hand crafted using high quality materials at our facility in Rhode Island where the textile industry still exists. This allows us to provide flexible lead times and accommodate custom needs. Diamond Wool® is committed to providing top quality saddle pads and prompt, courteous, professional service.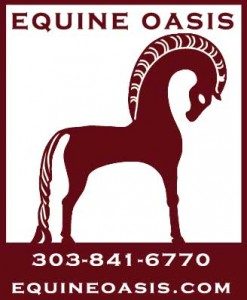 Equine Oasis has been serving the reining community for many years as a complete tack store. Owners Tim and Kathy Bauer have been in the horse industry for well over three decades and continue to be active in the ranching, breeding and show worlds. Their extensive experience helps them to bring you the best of everything from saddles, to bridles, to blankets, to supplies and so much more. Their level of continued activity in the industry allows them to stay on top of what's new and what's coming up. Compare their knowledge and customer service to anyone in the industry. Thanks to Equine Oasis for their sponsorship. Please consider supporting them with your next purchase.  You can find them at www.equineoasis.com

Evergreen Industrial Evergreen Industrial is a full service general contractor and design builder. Our organization prides itself on its ability to think creatively and work tirelessly to help our clients deliver a project that enhances their work environment. With Evergreen you get an expert partner to help you successfully navigate the complex world of design, entitlement and construction.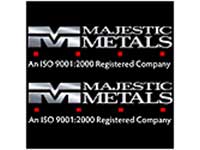 Long Time Sponsors Chip and Terri Roberts
and Majestic Metals
Majestic Metals LLC is a precision sheet metal fabricator with a reputation for excellence. Formed in 1979, our company has evolved into one of the most progressive, single-source suppliers of custom, precision sheet metal products in the nation. The services provided by Majestic Metals are all-inclusive. Whether your design specifications are relatively simple or highly complex, we will manage your requirements. From design assistance, metal fabrication, painting and screen printing to final assembly, Majestic does it all.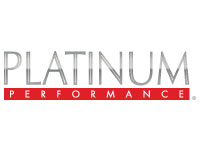 At Platinum we have a 100% Client Satisfaction Guarantee, and we'll make sure you're cared for to the highest standard. You have our word. Visit their website at www.platinumperformance.com/equine/.
---
Industry Partners

Berg Hill Greenleaf & Ruscitti, LLP BHGR was founded in 2001 with 5 attorneys. Since then, we have established ourselves as Boulder County's largest local law firm, with 40 attorneys who represent clients throughout North America, and beyond. We pride ourselves on our depth of experience and breadth of expertise in the law related to business, construction, criminal defense, the environment and water, litigation, public entity, real estate, trusts and estates.
With over 250 years of cumulative experience, our partners have the resources to assist our clients' needs and efficiently achieve their goals. Our associates and Of Counsel members complement our firm and expertise. We work resourcefully as a team to resolve the complex legal issues presented by our clients.
BHGR provides high quality and cost-effective representation for individual and business clients. You can expect professional direction and advice that meets your financial requirements while obtaining targeted resolution. You can expect timely communication. You can expect results.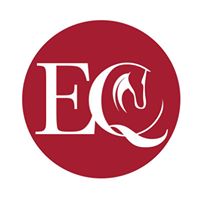 Excel EQ – Excel Supplements is one of a kind Omega 3, Vitamin E supplement. We have 9 proprietary camelina oils that we use in our supplements that are not available through any other company giving us the opportunity to offer you something truly unique and special for your horse, dog or family. Sally Berg is one of the local reps. Check in with her for more details!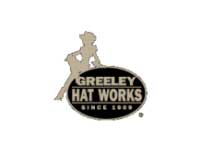 Greeley Hat Works has from its beginning been a quality part of it's community, from local, to regional, to national, and providing the best quality and customer service even to celebrities and well known politicians. No matter its owner or location, Greeley Hat Works has forged a rich history through its fine hatting and commitment to its customers. Stop in to see Trent and his crew for the best fit and highest quality in your search for #hatisfaction They really do start with better bodies! Visit their website at www.greeleyhatworks.com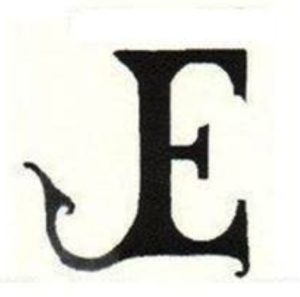 Jim Edwards Bits Jims Bits are known world wide. Any rider who uses our product knows that Jim has exceptional insight to a Horses mind. He has brought to the industry a product that not only helps the rider, but also helps the horse. He can help riders to understand their animal with his bits. Jim has 30 years experience is designing bridle bits, and has brought many riders to the Winners circle.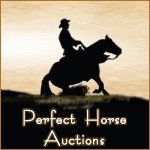 Perfect Horse Auctions
leads the industry with online horse auctions – ranch, barrel racing, production, benefit and stallion service auctions. RMRHA uses their services for the annual RMRHA Stallion Stakes Auction. Visit their website at
www.perfecthorseauctions.com
.

Perfect Products is a specialized and dynamic nutraceutical company dedicated to the comfort, well being and performance of top equine athletes. Each Perfect Products formula is designed with a broad spectrum of targeted ingredients to address your horse's well-being and produce visible, consistent results. Perfect Products formulas are available through leading tack shops and vets everywhere. As always, no prohibited substances means no withdrawal times.

Port A Stall Port A Stall is a leading manufacturer of custom portable stalls and dutch doors. We have the knowledge and partnerships to complete large turnkey projects from buildings to fencing. Give us a call for all of your needs. 970-396-6703.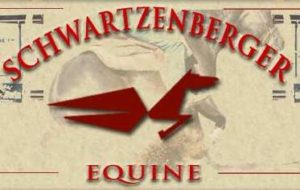 Schwartzenberger Equine For over 30 years, the Schwartzenbergers have been breeding, training and showing top level performance horses and coaching Youth and Non Pro riders. Steve and Dori are involved in various aspects of the reining horse industry. Both are licensed NRHA judges and Steve continues to be a practicing veterinarian. Their experience in breeding, training, judging, showing, coaching, animal nutrition, and veterinarian skills creates a positive and unique environment for horse and rider to excel. Visit their website at www.ssequine.com.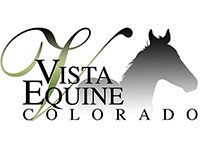 Vista Equine Colorado, LLC is a full service breeding facility specializing in embryo transfer, breeding management, and foaling services. Standing REF Black Mamba, Vanilla Viper, and Magnum. Whether you're planning on utilizing cooled or frozen semen from an offsite stallion, or if you've selected one of Vista Equine's superior stallions for your mare, we can help you achieve your breeding goals. Thanks to Vista Equine for their sponsorship.  Visit their website at www.vistaequine.com for complete information about the services they offer..
---
Small Business Partners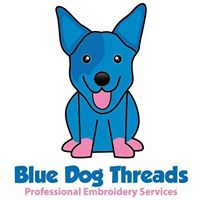 Blue Dog Threads – The official embroiderer of RMRHA. They provided embroidery services for this year's awards and have available in the show office a wide selection of RMRHA logowear. Buy a cap now or place an order for a jacket or vest for later! Find them on Facebook and at bluedogthreads.com.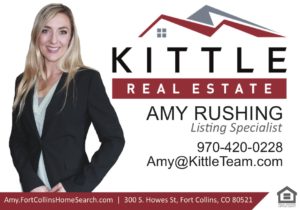 Amy Rushing/Kittle Real Estate Kittle Real Estate is a high-performing, top-ranking team of real estate professionals that serves Northern Colorado. Based out of Fort Collins, Amy Rushing serves clients from Northern Denver to the Wyoming border. Her real estate business within Kittle Real Estate is the premier resource for acreage lifestyle, equestrian properties and residential homes. Amy competes in reining as a Non-Pro and was NRHA Rookie of the Year in 2016. If you are looking to buy or sell a home, visit her website at amy.fortcollinshomesearch.com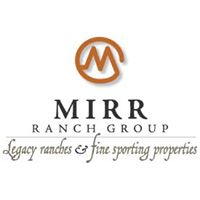 Rob & Mirr Ranch Group Mirr Ranch Group is a real estate brokerage specializing in legacy ranches and sporting properties, and ranch broker Robb Nelson has a strong working ranch and horse background, as well as extensive experience and education with all things ranch – from water rights and ranch management to hunting tags and conservation easements.
---
Trainer Sponsors
Big Dog
Cardinal Ranch
Casey Hinton Quarter Horses
Chapman Performance Horses
Chuck Nesmith Training
Cody Stark Performance Horses
Deary Performance Horses
Ryan Rushing/Spicer Arena
Warren Performance Horses
Cow Dog
Barry Bader
Brian Bell/Kelle Smith
Drake Johnson Performance Horses
Garrison Performance Horses
Jordan Larson Performance Horses
Poplin Performance Horses
Schmersal Reining Horses
Shane Brown Performance Horses
Shockley Training
Skyline Ranch
Vernon Performance Horses
Vista Equine/Jake Dahl
Yonathon Baruch
---
2018 Summer Slide Class Sponsors
Short Stirrup 10 & Under – Savanna Boyd
Youth 13 & Under – Tracy Reining Horses
Youth 14 – 18 – Chapman Performance Horses
Youth Rookie – Debbie Tannehill Real Estate
Green Reiner Level 1 – Ross and Medora Fralick
Green Reiner Level 2 – Dugan Ranch
Rookie Level 1 – Veronika Miller
Rookie Level 2 – Kim Nordby/Out of Site Solutions
Prime Time Rookie –
Non Pro – Ben Gerst Reining Horses
Intermediate Non Pro – Henderson Performance Horses
Prime Time Non Pro – Sally Craig
Limited Non Pro – Last Stop Ranch
Novice Horse Non Pro Level 1 – Linda Hitt/Gamble Oaks Equestrian Center
Novice Horse Non Pro Level 2 – Colorado Animal Health
Open – Catherine Brown-Swain/Properties of Colorado
Intermediate Open – Axial Arts Architecture
Limited Open – Skyline Ranch
Novice Horse Open Level 1 –
Novice Horse Open Level 2 –
Rookie Professional –
Open Futurity Level 4 – Shannon Garrison
Open Futurity Level 3 – Andrew and Jessie Baltes
Open Futurity Level 2 –
Open Futurity Level 1 –
Non Pro Futurity Level 4 – Country Bay Berry/Linda Wise
Non Pro Futurity Level 3 –
Non Pro Futurity Level 2 – Guernsey Grading
Non Pro Futurity Level 1 – Arrowhead Landscaping
Open Maturity – Arrowhead Landscaping
Non Pro Maturity –