Updated on July 19, 4:00 pm
Here are the stall assignments. The "Stall With List" has stall requests we have received as well as the number of stalls, aisle and stall number, whether or not pre-bedding is requested, and if you'd like a stall front sponsorship.
Click for the …..   STALL WITH LIST
Questions? Please direct them to our Show Secretary, Reanna Dillman. She'll be able to answer any questions you may have. You can call or text her at (303) 895-5256.
Main Barn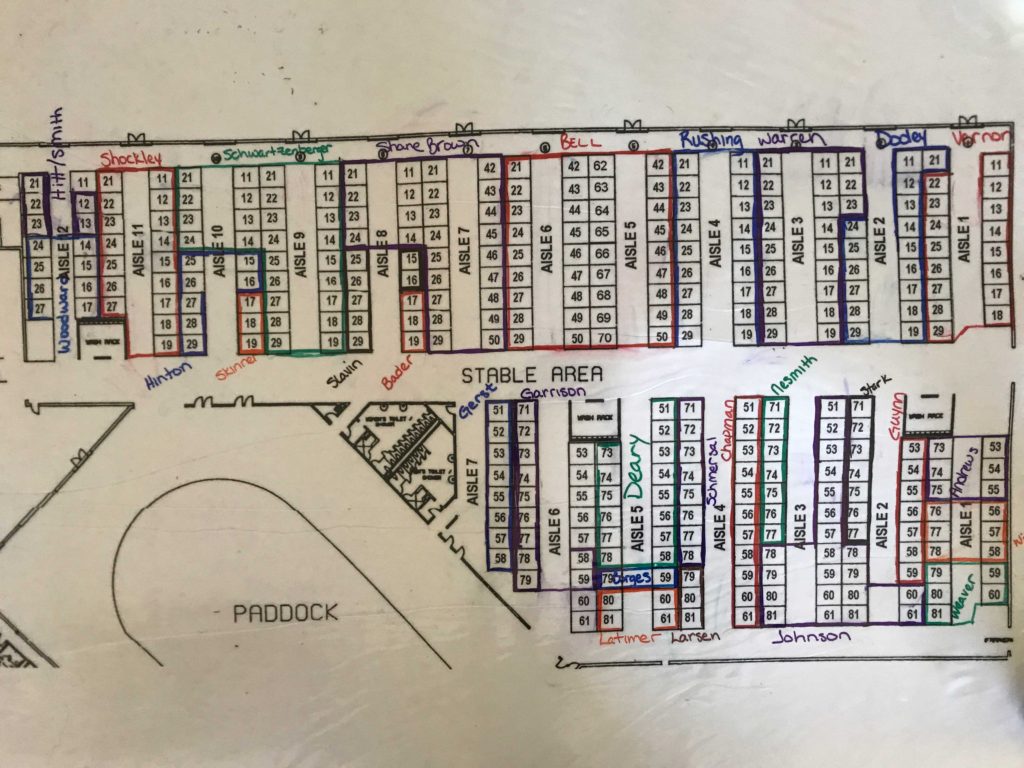 ---
Expo Barn